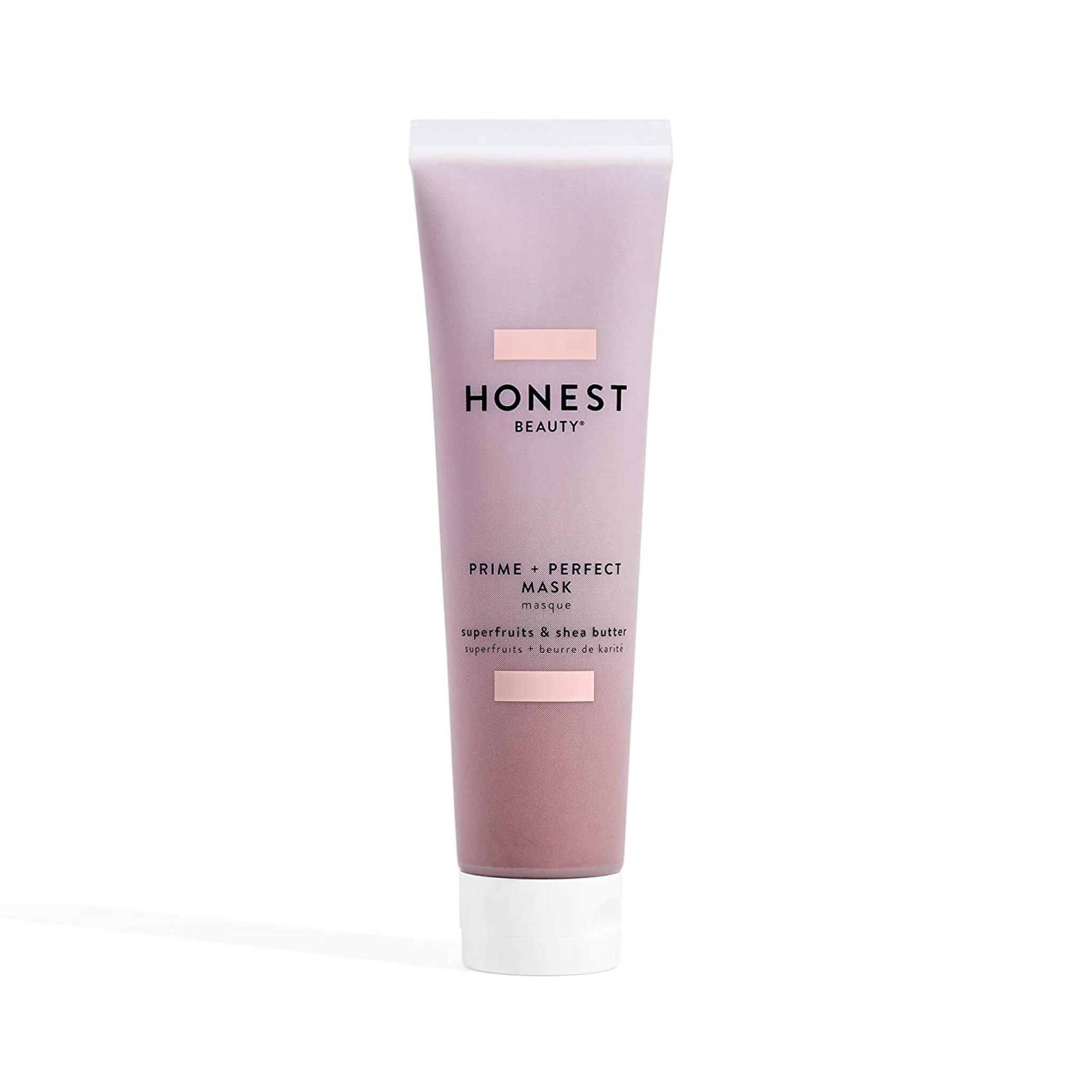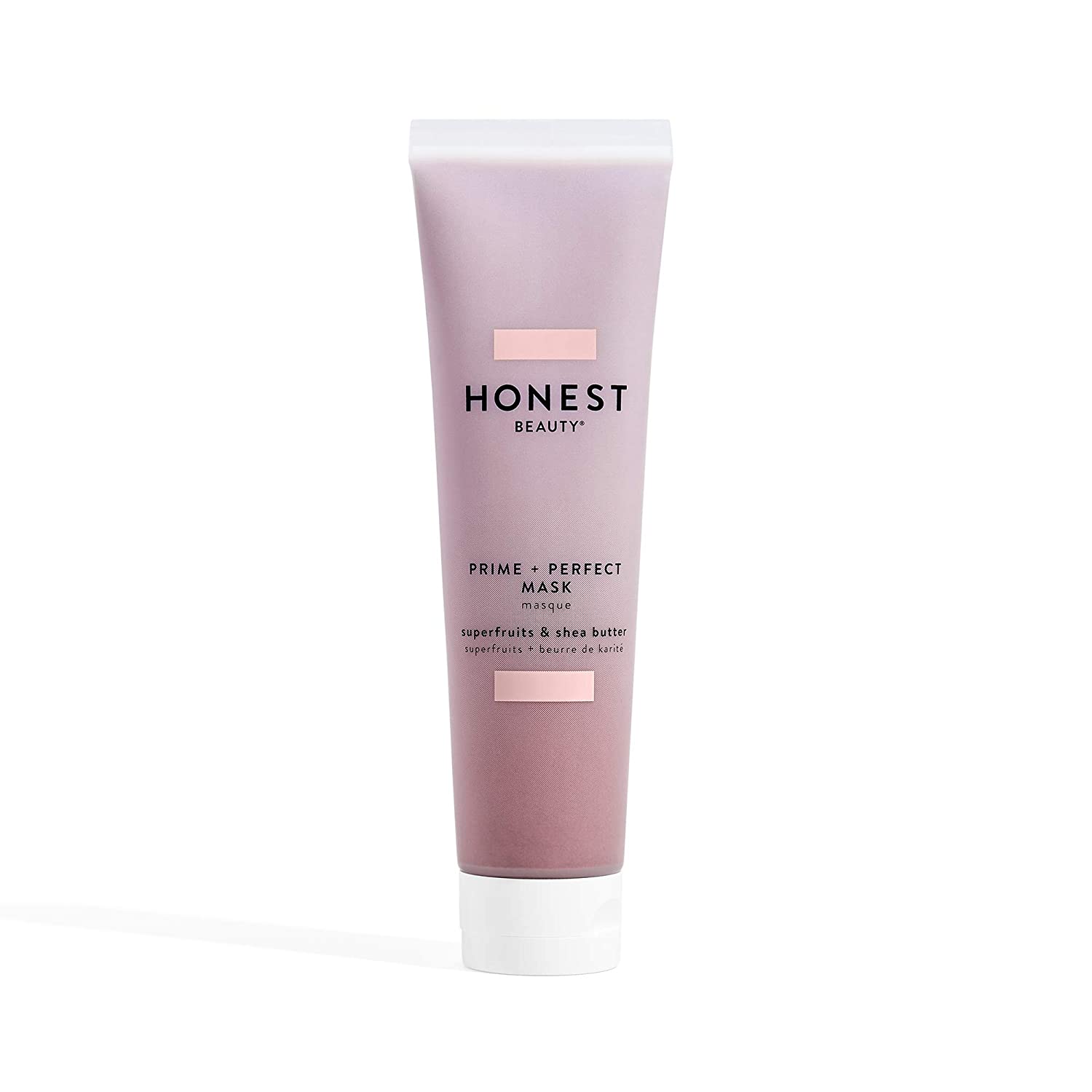 Are you someone who can't stand the feeling of wearing a mask? I sure am! Because of this, I was extremely eager to try out Honest Mask. These masks are designed for people like us with sensitive skin and don't cause any redness or irritation after removing the mask. What intrigued me about these masks is the variety of kinds they have, which means there's one for everyone! The company offers plenty of options. Take a look at the complete Honest Prime and Perfect Mask review!
The Honest prime and perfect Mask is an excellent option for those who are eco-friendly and want to lower the amount they spend on beauty products, too, because it's vegan and cruelty-free. So what exactly does this "mask" do?
Whatever your skin type, whether acne skin, oily skin, dry patches, or combination skin. This mask will work for all of them.
This face mask isn't your average sheet mask that dries up in 15 minutes and leaves your head feeling heavy with greasy residue from the serum. Though it provides hydration and vitamin E, the most therapeutic aspect is improving microcirculation.
People love this product because it is organic, smells amazing, and makes your skin just as soft. The best part? You can save time and delete your nonsense 10-minute masking session because less than 5 minutes rinsed off, the face will be soft and bouncy we cannot figure out what our secret ingredient might be, but until then, buy one for yourself to find out!
Don't Forget To Read: Honest Company Face and Body Lotion Review
Use this mask to revitalize your skin! The Honest prime and perfect mask is a game-changer. It left the skin super soft and reduce the spot of skin. This mask works so well, quickly, and it smells really good. Use this mask for instant radiance or as an all-night treatment for maximum benefits.
Key Features
The

Honest prime and perfect mask

reduces the appearance of wrinkles, moisturize, boosts collagen, soothes sensitive skin, and diminish dark spots.

It has the quality of leaving skin primed & perfectly prepped.

It will revive antioxidants, polyphenol, and shea butter of skincare Vegan, Cruelty-Free Formula.

It is made with Vitamin E and Superfruits.

It is made without Parabens, Phthalates, PEGs, Sulfates, Synthetic Fragrances.

It is Vegan & Cruelty-Free.

Help revive stressed and tired skin.
Honest Prime and Perfect Mask Review Of Users
Users have mixed feelings about the Honest Prime and Perfect Mask. Those who like it say that they feel refreshed after using, while those who don't enjoy its effects claim to break out in a rash and experience hotness throughout their face afterward. Below, we have provided reviews from people who use this mask and provide great insight into its experience. We've made things easy for you to understand why they love or hate using this product so much.
What Customers Like About This Mask
The fruit extract fragrance
The mask has a light fragrance that comes from fruit extracts. This type of fragrance is often gentler than essential oils or artificial fragrances, so it will be beneficial for those with sensitive skin types, even though there are some fruity scents in this product.
Get results very quickly
This mask claims to leave your skin feeling soft and bouncy like it's been primed for a healthy glow. At first, the warmth feels nice, but after one minute, you might feel as though nothing is happening- however, 10 minutes later, wash your face off, and you will see that tone has been achieved!
Bring smoothness and reduce redness in the skin
The face mask makes your skin smoother and more acne-free. It is safe to use without causing side effects, and it reduces redness as well!
Best for sensitive skin
If you have dry, oily, or sensitive skin, it is the perfect mask for you. And who doesn't like a strong smell? This mask will be very popular with those people as well!
Added brightness and hydration
It is one of the most popular masks for its unique features. With just one use, many users noticed that their skin was brighter and more hydrated than ever. Not only did this mask smell amazing, but it also made makeup application a breeze because of the prepping effects on the face.
What They Don't Like
Quantity of the mask
Some users complain that the quantity of this mask is not enough for the price. It wasn't full and didn't last as long as other masks. The price seems high for what you receive, which seems unfair to Somebody.
Light Smell
The mask has a light, fruity scent to it. It contains superfruit and shea butter which help nourish your skin while you're wearing the mask. Many customers enjoy this mild smell, but some would prefer something with more of an aroma.
Sometimes it makes the skin feeling hot
As soon as some users put the mask on, their faces immediately felt hot. After a minute or so passed by, though, it started to feel good again and more relaxed in temperature.
Little expensive
The product is a high-quality mask, but the price seems expensive when compared to other masks.
FAQs
How often should you use a mask?
It's a good idea to add a face mask into your skincare routine once or twice per week. Masks should be followed by cleansing, toning, and applying facial essences to clear impurities from the surface of one's complexion while providing them with an oil-free base for better absorption during use.
Can I use the same face mask twice?
There is no way to predict the number of safe uses of a particular mask. However, simple cloth coverings and masks can be reused when routinely washed in between each usage with hot water or soap and then air-dried thoroughly afterward, according to CDC recommendations for proper cleaning methods.
What are the advantages of wearing a face mask?
They protect you, as > 95% of particles and droplets are held back when inhaling. FFP2-masks also effectively protect our environment because there's no exhaling valve to let out unfiltered air with contamination for miles around.
What should I apply after the face mask?
After removing your face mask, moisturize while it's still damp with a lightweight lotion. Please choose the right product for you and apply after washing off all residue from treatments or masks to get their full effects maximized.
Final Thoughts
Let your skin shine and be radiant with Honest Prime and Perfect Mask. The antioxidants in the formula leave you feeling refreshed while nourishing to give a healthy glow that lasts all day long. With ingredients like banana extract to help reduce any redness or irritation, as well as a blueberry extract for anti-aging properties, it's no wonder our customers love how their skin looks after using this product! If you want to order such a fantastic product, we recommend you to check the Amazon price & Honest Prime and Perfect Mask review.